We need your financial contributions to help us make our memorial fundraising campaign a success. We make it easy. Pay by credit card or debit card, or use your PayPal account.
If you want to write a check, please make it out to ORWM and mail it to: Dave Witter, 4840 SW Fairhaven Dr. Portland, OR 97221

Your support makes all the difference in making our mission a success. Help us place a wreath on all our fallen heroes' graves this December 18. For $15 per wreath you can sponsor a wreath at Willamette National Cemetery.
$5 from each sale goes into the Oregon Revolutionary War Memorial fund.
All wreaths are laid by volunteers on National Wreaths Across America Day – December 18, 2021.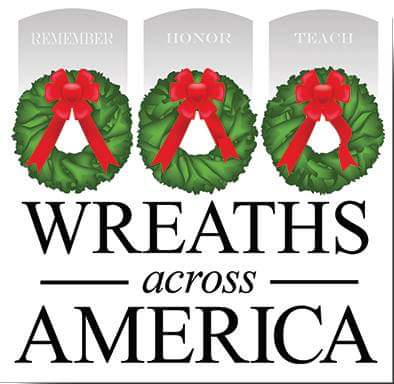 If you are a member of the Sons of the American Revolution or Daughters of the American Revolution you can purchase a Patriot sculpture with the name of your Patriot ancestor engraved on each.
These are 14" versions of the 6' soldiers cast in bronze on the memorial by artist Michael Tieman.
There are six sculptures, the Minuteman, Militia soldier, the Continental soldier, Woman Patriot, Black soldier and Oneida warrior . These sculptures are cold cast in bronze/resin one at a time by the artist, ready to hang with a wood back and a metal plate engraved with the name of your Patriot.
If you would like one of these and you do not have a Patriot, the nameplate will be engraved with the type of soldier. Collect all three.
This book contians the names and bios of the current members of the Oregon SAR & DAR Patriots.
Purchase An
Engraved Brick
The memorial will be constructed on a 32' x 32' concrete base and will be outlined by three rows of personalized donor bricks.
$100 per engraved brick,
(40 characters max.)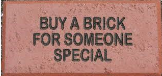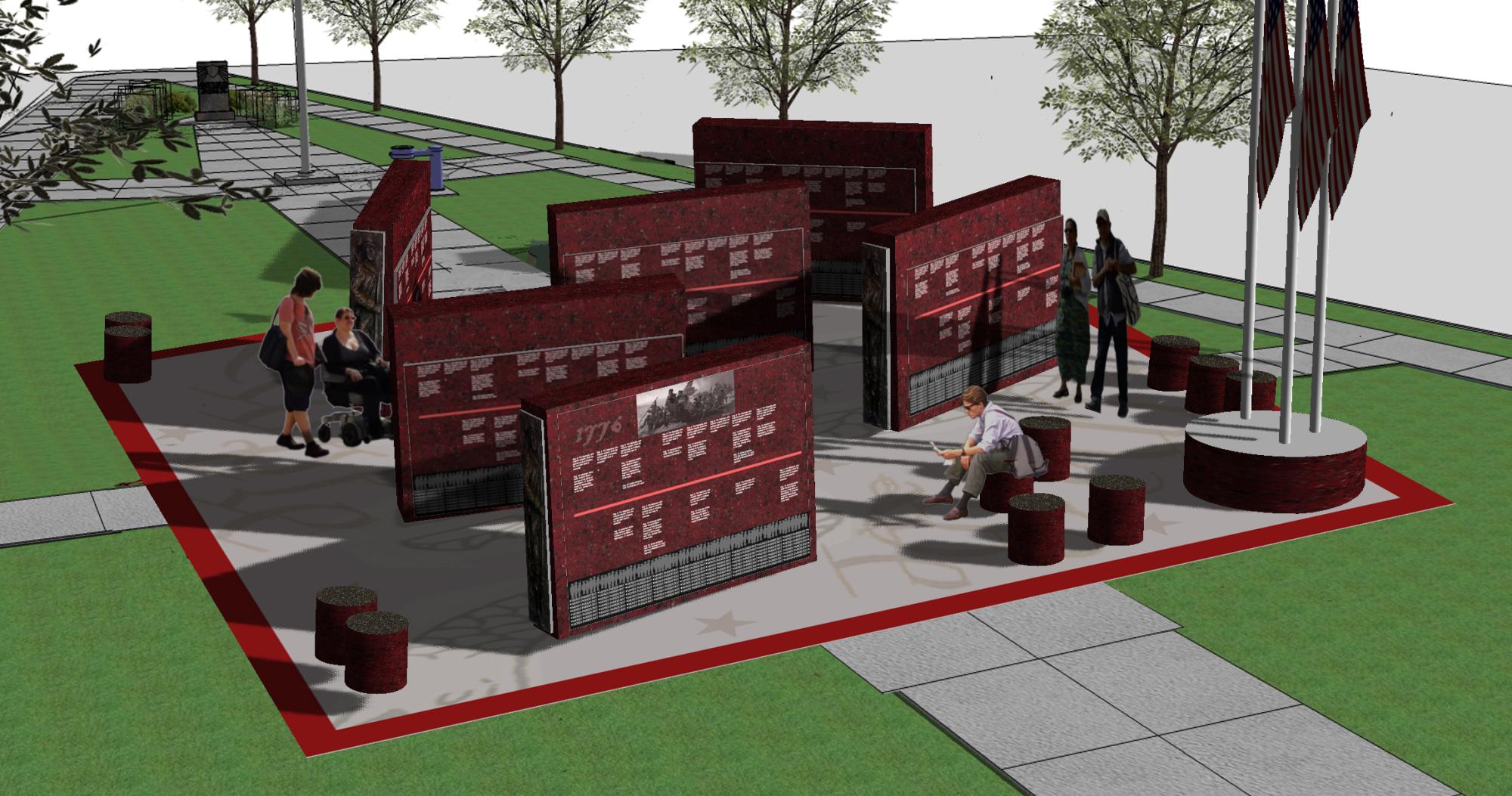 Thirteen benches will be placed inside the memorial. These benches will be laser engraved with the names of the colonies, the names of the Signers of the Declaration of Independence from that colony and the name of the subscriber of the bench.
All Thirteen Colonies Benches Are SOLD! Thanks To Everyone.

Oregon Revolutionary War Memorial (Patriot Muster Roll) Book

Each sculpture is $100 plus $20 S&H.
$50 from each sale goes into the Oregon Revolutionary War Memorial fund.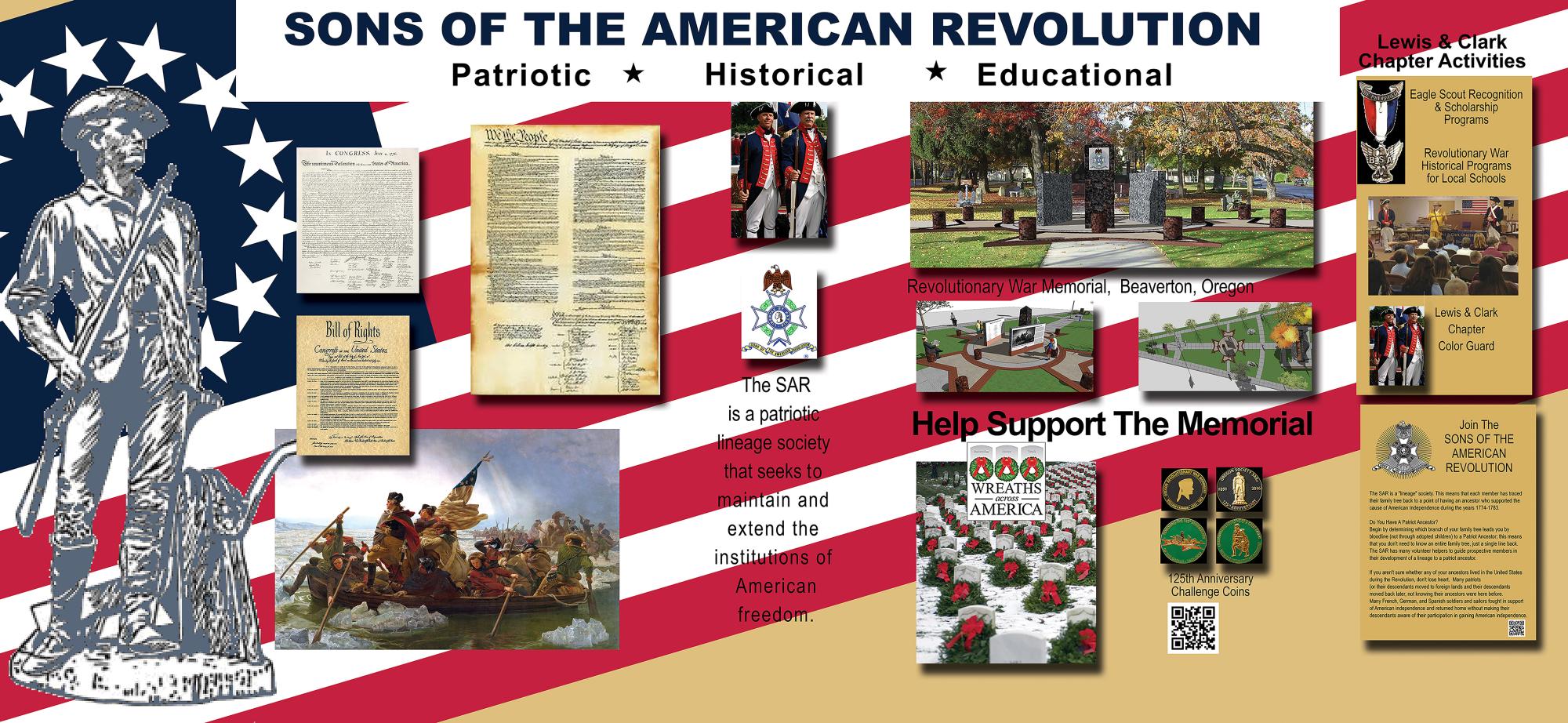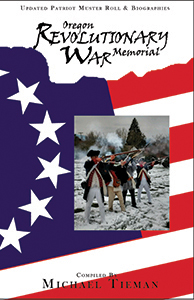 161 pages and over 1500 Patriot names to be inscribed on the Memorial walls. Updated Nov. 1 every year.
Purchase your copy now on Amazon.com. 100% of the profits go to help build the Memorial. Only $30.79 +SH